About Us
The heart of a caregiver is different.
It's filled with compassion and a desire to serve others. To ease their physical and emotional pain. To ensure their comfort. To be with them—and those who love them most—in their vulnerability, making sure they all feel seen, heard and truly cared for.
We are a family of caregivers, constantly pushing ourselves and working to learn new ways to provide the best care possible.
We love what we do because we believe that caring for people in their homes is more than just a job. It's a privilege.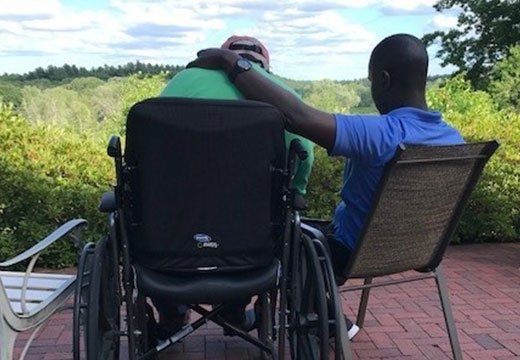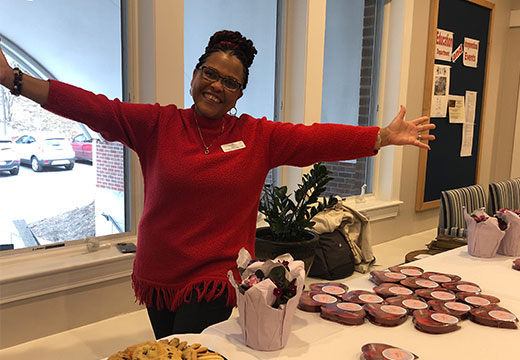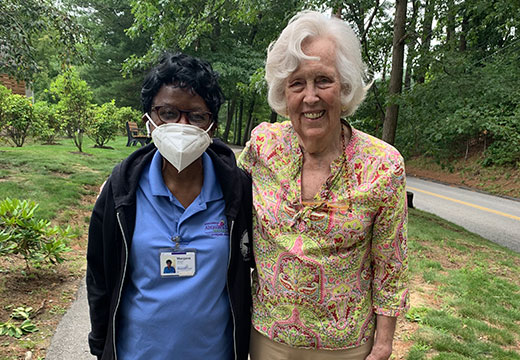 Our philosophy
Deaconess cares compassionately for staff, residents, volunteers and families. Deaconess knows that if one continues to stay intellectually challenged, physically active, socially connected and spiritually enriched in whatever way that provides meaning to an individual then that one can age well. Although many challenges appear along the pathway of the aging process, Deaconess believes that by providing supportive services in all of these areas, the later years of life will be more fulfilling and enriching.
Our mission
Deaconess will effectively use our human and financial resources and will search for new opportunities to provide high quality and highly valued care that exceeds the expectations of those we serve.
A tradition of care since 1889
Deaconess Abundant Life Communities (Deaconess) is one of the longest enduring—and most trusted—not-for-profit providers of quality residential and healthcare services for older adults in Massachusetts today. In 2014, we expanded from residential care to in-home personal care with the founding of Deaconess Abundant Life Services on the campus of our Newbury Court community in Concord, just 20 miles from Boston. As our reputation for outstanding, compassionate care grows, so do the places we provide it. If you don't see your town in the list below, call us—we may still be able to help.
Acton
Arlington
Bedford
Belmont
Boxborough
Burlington
Carlisle
Chelmsford
Concord
Groton
Harvard
Lexington
Lincoln
Littleton
Lowell
Maynard
Needham
Newton
Stow
Sudbury
Waltham
Wayland
Westford
Weston
Our affiliations
Massachusetts Extended Care Federation
Overview
There's a connection between the patient, the clients, Deaconess, the family, and the caregiver. There is a togetherness in this service.

– Augustine, Caregiver
Play Video
Contact Us
Fill out the form below and we'll respond quickly. For help now, call (978) 402-8620.
"*" indicates required fields